Wire Cutters - High Precision Joint Design
Featuring a high precision construction of the wire cutters/pliers join including four important design elements:
HARDENED NUT is very strong and hardened to endure high cutting loads.  Precision machining of the nut insures perfect alignment of the two cutting edges.
DELRIN WASHER eliminates metal-to-metal wear and reduces friction during operation.
MATCHED BEARING RINGS minimize metal-to-metal contact and relative joint movement (play).
ALLEN HEAD SCREW with fine-pitched threads allows for perfect joint adjustment during resharpening.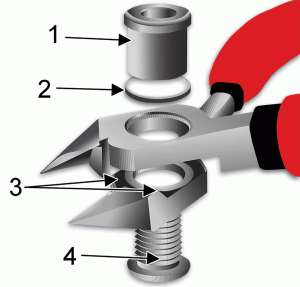 SUPERIOR JOINT DESIGN GUARANTEES HIGHEST QUALITY:
Long Term Cutting Performance before Dulling
Precise Tip Cutting along the Entire Length of the Cutting Edge
Cut Wire and Leads as Small as .003mm in Diameter
Cut Extremely Flush with no Burr or "Pinch"
Stainless Steel Leaf Springs
Made in the U.S.A.
GOOD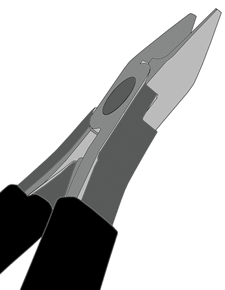 Standard Lap Joint
BETTER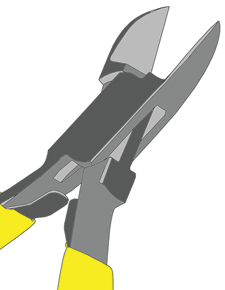 Standard Box Joint
BEST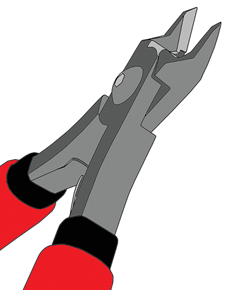 High Precision Adjustable Bolt Joint