Your Trust is Our Longevity.   Celebrating 40+ Years!
TDI International, Inc. - About Us
TDI International, Inc. specializes in the highest quality precision tweezers and electronics assembly hand tools as well as cleanroom and assembly equipment including dry boxes, glove boxes, and chairs.
TDI has been involved in the electronics, semiconductor, and microwave device assembly, military, fiber optics, research and development and disk drive industries in laboratories and clean rooms for 40 years.
Our product lines are utilized in a wide range of applications for these specific industries and in ESD, cleanroom, assembly and ergonomic applications.
Common Tweezer & Hand Tools Applications Include:
Printed Circuit Board Assembly
Laser Device Assembly
Microwave Device Assembly
Circuit Die & Electronic Package Assembly
Circuit Board Repair & Rework
Disk Drive Assembly
Semiconductor Assembly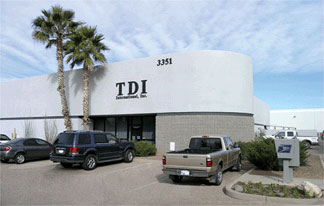 TDI International, Inc.
3351 E. Hemisphere Loop
Tucson, AZ 85706
Phone: 520-799-8000 / Fax: 520-799-8002
General Questions & Sales: sales@tdiinternational.com
Handtools Division: handtools@tdiinternational.com
Equipment Division: equipment@tdiinternational.com
Summer Hours: Monday-Friday 8:00am - 4:00pm PST (July & August)
TDI is Closed on the Following Holidays:
Good Friday
Memorial Day
4th Of July
Labor Day
Thanksgiving & Day After
Christmas through New Year's Day
---
TDI is a proud member of the following: