Tweezers with ESD Safe Vinyl Comfort Grips
TDI offers tweezers with  ESD static dissipative "DVH" cushion grips.  These grips provide reduced finger stress and superior operator comfort when working continuously with small parts.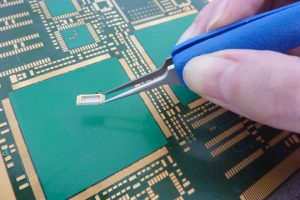 Precision tweezers are made of the highest quality materials and have tips that are perfectly balanced offering fine tip symmetry for precision work.  Metal tip edges are polished to provide a smooth and anti-glare finish.
These tweezers are engineered to meet the requirements for electronics assembly, labs, clean rooms and circuit board repair/rework.
Standard Features:
ESD safe static dissipative 109-1011 ohms/sq.
Reduces stress and tension on operator fingers & hands
Showing all 9 results