Laboratory Glove Box Options:
#NS16 Nitro-Save® Humidity Control Monitor
Solid State Sensor System for Accurately Controlling Pre-Set Relative Humidity
Accuracy: ±2% at 3-80%RH
Silent Operation
High Reliability - No Electromechanical Switches
Solenoid Control Valve & Internal Sensor System
Sensor System Activates Solenoid as N2 Flow Required
Continuous In Line Nitrogen or Clean Dry Air Required.
Must Operate at 80 PSI (min) to 100 PSI (max) for Optimum Performance
Reduces Nitrogen Consumption to 90% (20%RH) in Many Applications
---
Nitrile Gloves for Clear & Static Dissipative Acrylic Laboratory Glove Boxes
Standard Features:
Flexible, outstanding tensile & compression stress qualities.
Not prone to allergic reactions.
Dissipates electrostatic charge.
Resists punctures and offers excellent abrasion protection.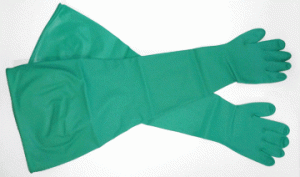 Neoprene Gloves for Clear Acrylic Laboratory Glove Boxes
Standard Features:
Provides a high level or protection from oxidizing agents, alcohols, oils, fuels,
alkalines, benzene, ethanol, hexane, isopropanol, and various acids.
Strong resistance to physical failures such as cuts, runs, etc.
Registered ISO 9000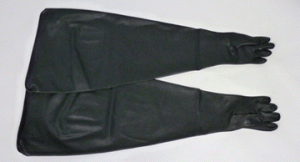 Standard Features
Provides access and material/component in-process storage.

Constructed with 1/4 acrylic or ESD safe static dissipative acrylic material that will not out-gas plasticizers, which can contaminate sensitive parts.

Features outside and inside doors with spring loaded latches and continuous stainless steel hinges for maximum door support. 
Closed cell neoprene recessed gasket for air-tight door sealing.
Overall Dimensions: 12"W x 12"D x 12"H
May be purged with nitrogen(N2) or clean dry air(CDA) by adding a flowmeter, connecting to main glovebox chamber.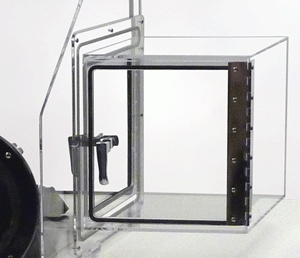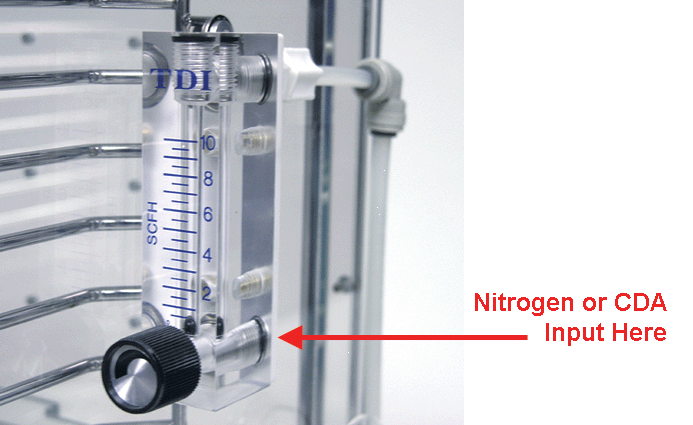 Flowmeters are durable acrylic that will give
the long-lasting and trouble-free operation, with
just a few precautions.
The flowmeter is to be used to measure airflow.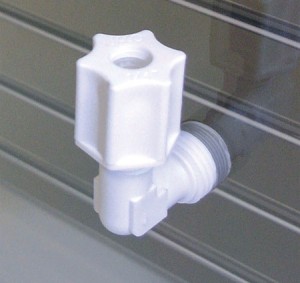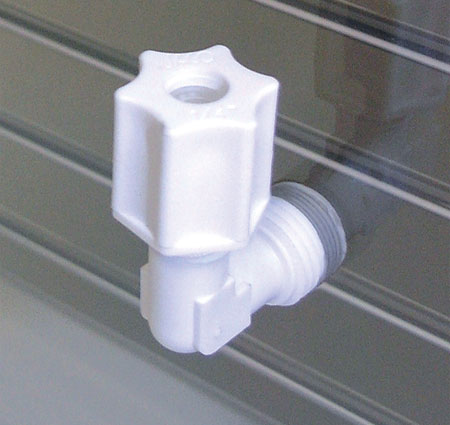 Continuous Bleeder Valve
Continuously relieves excess nitrogen.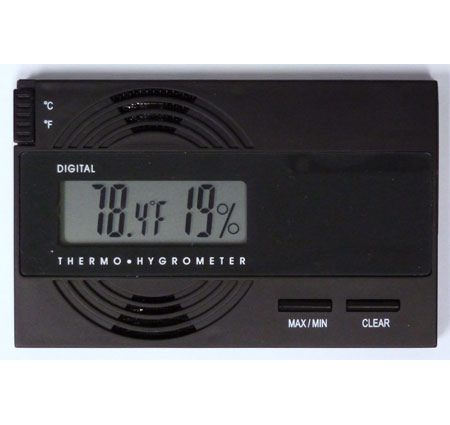 TDI's Digital Hygrometer is a precision electronic
instrument that measures relative humidity and temperature
in desiccator storage cabinets and isolation glove boxes.
(Not required with #HM40)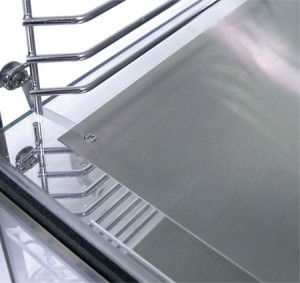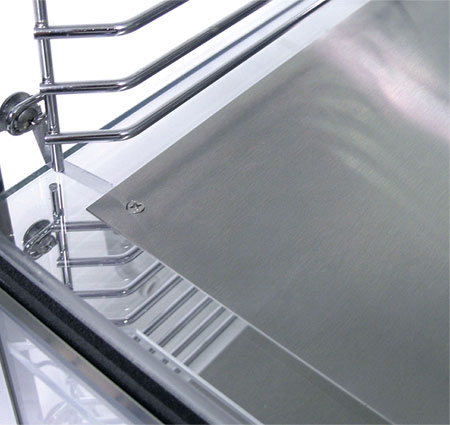 Plates
Stainless steel plates are mounted to the
compartment floor in acrylic & static dissipative
gloveboxes. Plates are necessary for grounding
and are recommended in all static dissipative
acrylic desiccator cabinets to protect from surface abrasion.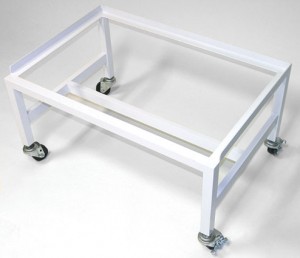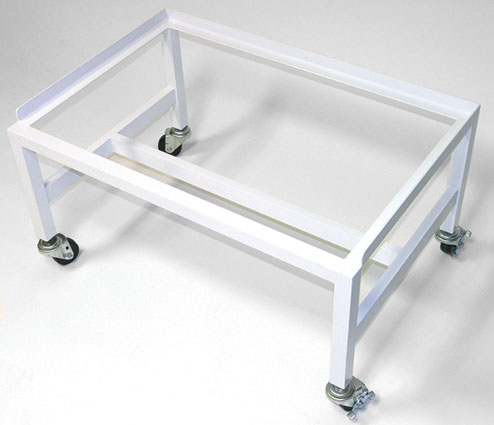 Stand
Stands are painted steel (Class 100)
with levelers or lockable casters.